Good Morning!
today I am quick sharing a clock I made for the Glue Arts blog using Kaisercrafts Pink Gelato line.
Be sure to click the photos to see this bigger!!




Enjoy the Journey Desk Clock


GlueArts Designer: Kristen Swain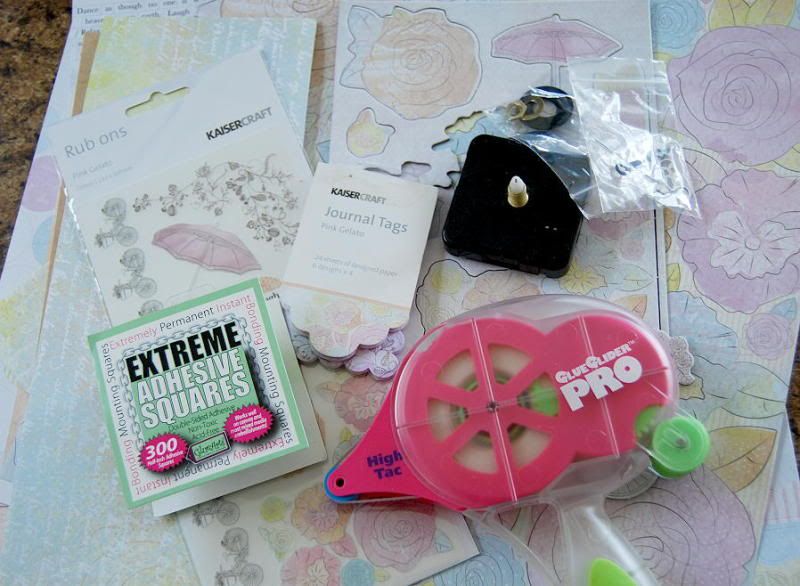 Supplies:
Adhesives- Glue Arts- High Tac, UCutIt foam and Extreme Adhesive Squares
Paper/chipboard/stickers- Kaisercraft
Clock - KaiserCraft
Pearls- KaiserCraft
Button/twine- craft supply
ribbon- www.etsy.com/shop/scrapinkris
ink- Adirondack

Instructions:

1. Cut paper to fit size of front of clock, adhere paper to clock with High Tac adhesive.




2. Adhere sticker strips and chipboard shapes to front of clock, using UCutIt Foam to pop them up. Use brown ink to distress edges.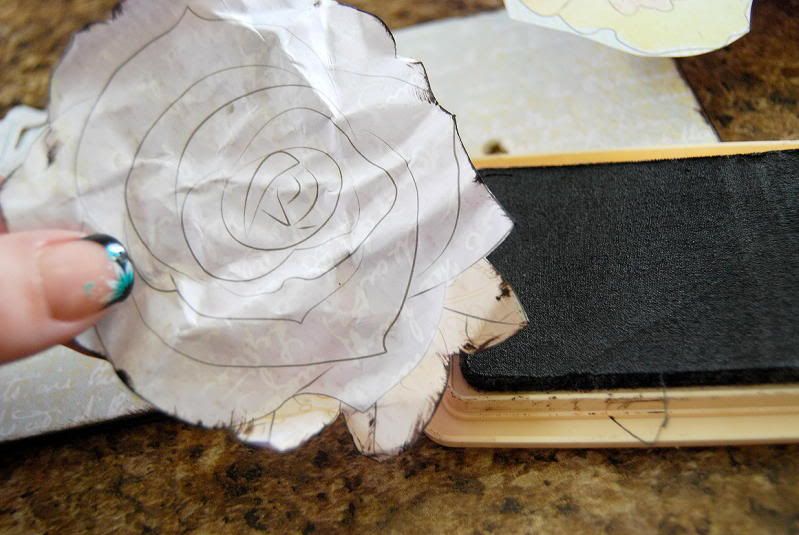 3. Distress edges of flowers cut from patterned paper using brown ink, crumple each flower gently and then smooth out again.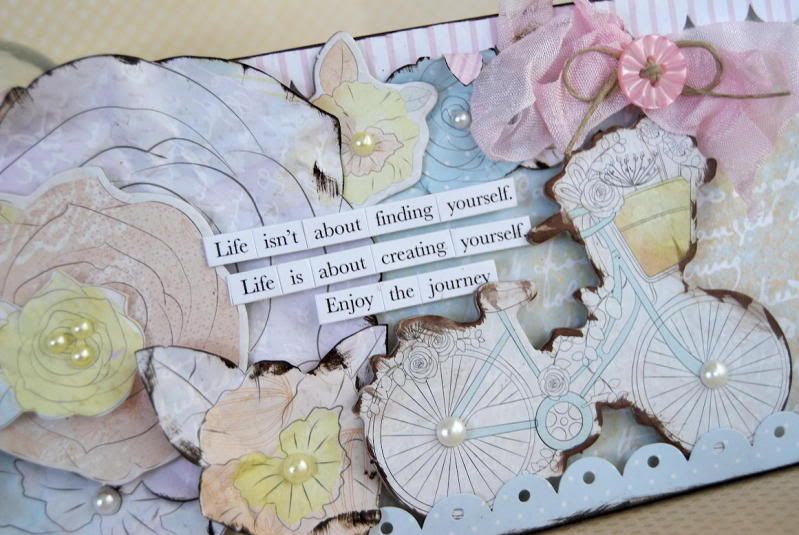 4. Adhere grouping of flowers on left side of clock using Extreme Adhesive Squares, layering with chipboard and second smaller flowers.

5. Adhere quote strips across flowers, using UCutIt foam to add dimension to quote strips.




6. Adhere pearls for clock and add clock mechanism to front.




7. Add details to clock with pearls and crinkled ribbon, topped with button.