Over on the Glue Arts blog we are having a sponsored week with My Little Shoebox. They were so generous with us and sent us fabulous kits to work with. I had fun actually creating a layout for the post. This layout was inspired by the sewing theme, and I think I love that block with the sewing machine most of all ( aside from the meaningful journaling and priceless photos).
Sew Much for Heredity
Designer- Kristen Swain
Materials-
Papers/Stickers/glitter letters- My Little Shoebox- Sew Cut Collection
Adhesives- Glue Arts Perma tac, Glue Arts UCutIt foam, Glue Arts Adhesive Squares
DMC floss- Brown
Brown Pen
Scallop punch- EkSuccess
deco scissors- Cloud- Fiskars
houndstooth letters- Pink Paislee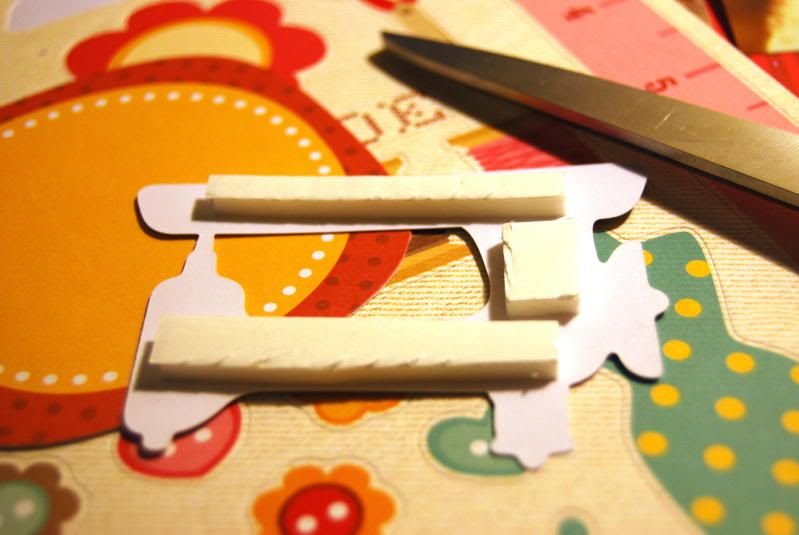 Instructions-
1. Trim off edges of cream paper about 1 inch on all sides.
2. Punch blue paper strips, then adhere to cream paper on edges using Perma Tac.
3. Trim off about 1/2 inch from all edges of pink paper, then cut corners with deco scissors, then use Perma Tac to adhere pink paper to cream paper with blue scallop borders, then to brown paper.
4. Print out journaling, trim photos and add both to red stripe paper block that is torn at the bottom.
5. Add small torn strip of pink paper under photos, then on top add diecut border, all using Perma tac adhesive.
6. Cut out pink block and adhere to layout at top of photos, adhere title using sticker letters, adding rest of title with handwriting in brown pen.
7. Detail layout using brown pen to mimic sewing.
8. Adhere round punch out diecut over top of pink block above photos, then add UCutIt foam to stickers, adding DMC floss to button-like diecut, adhere stickers to pink block above photos.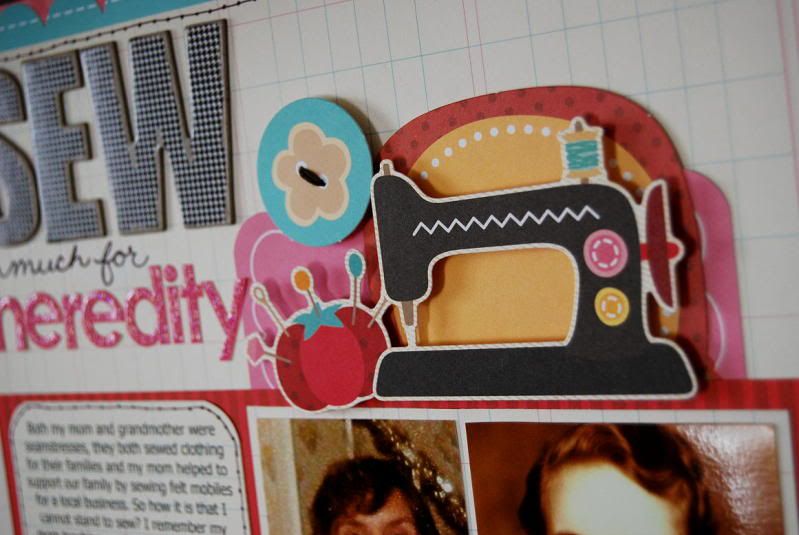 9. Sew more DMC floss through button stickers, then adhere them to layout on right side with small pieces of UCutIt foam, first adhering flower sticker.
10. Adhere button stickers on left side of layout with Adhesive Squares.
Thanks for dropping by today! I hope you enjoy my layout!