Hello friends! This week it's
May Arts
sponsorship over on the
Glue Arts blog
. I always look forward to being sponsored by May Arts, they just have the most gorgeous ribbon varieties, and I love how they send us so many thick and wide ribbons. It's such texture bliss!! My project isn't just pretty, but it feels so nice too, with the velvet and satin ribbons!
Designer Tip- You can create this whole pillow as a no sew project if you don't have a sewing machine. Use Glue Arts Hot Glue Gun to simply hot glue the fabric together as you would have sewn it, turn it right side out and embellish as shown.
Note- I even used a bit of my own crinkled seam binding on this pillow- see the bow, that is my Twilight color.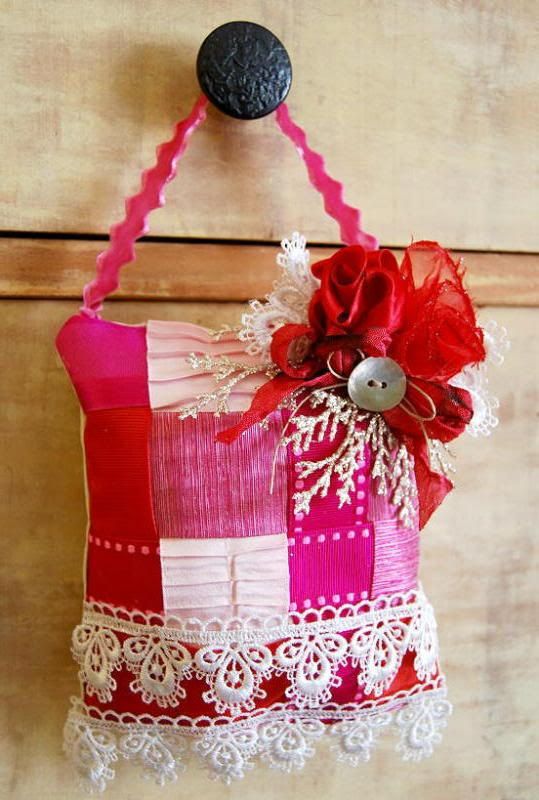 Love Pillow Hanger
Designer- Kristen Swain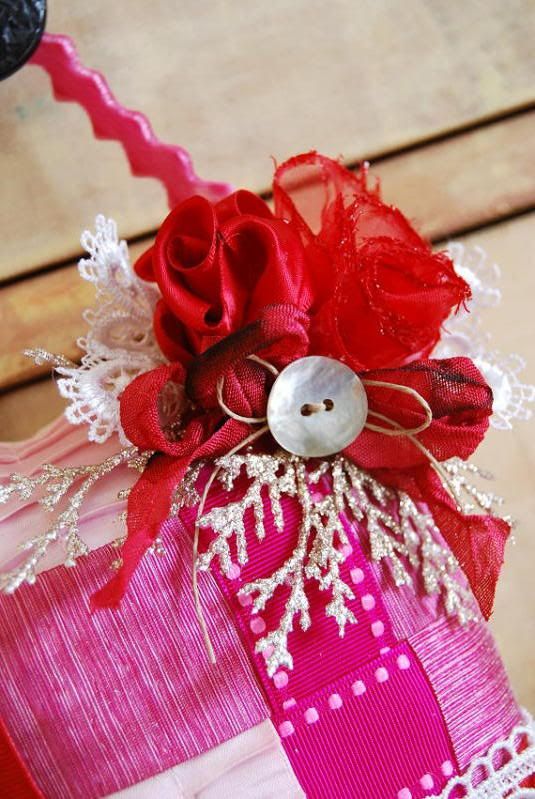 Supplies
Glue Arts Hot Glue Gun, Fabric Bond and Glue Glider Pro Gun
May Arts -Ribbons
Lace- Walmart
crinkled seam binding- www.etsy.com/shop/scrapinkris
Muslin or light cotton fabric
fiberfill
button/twine
glitter stems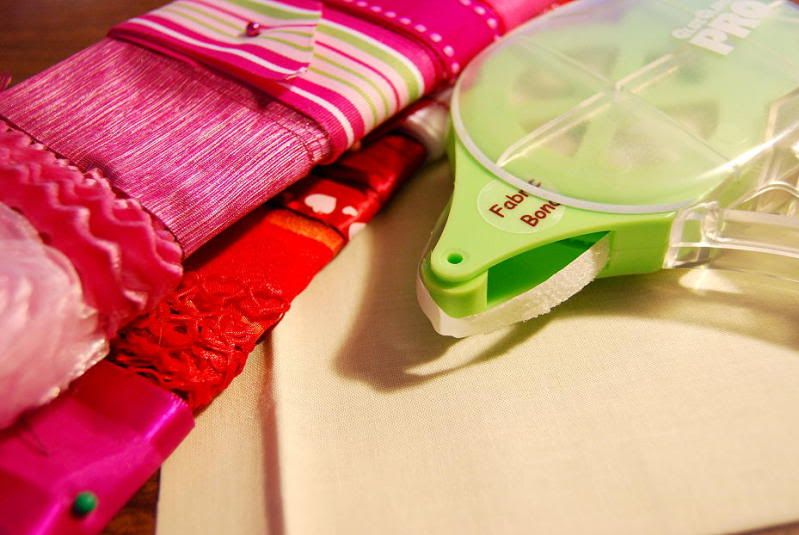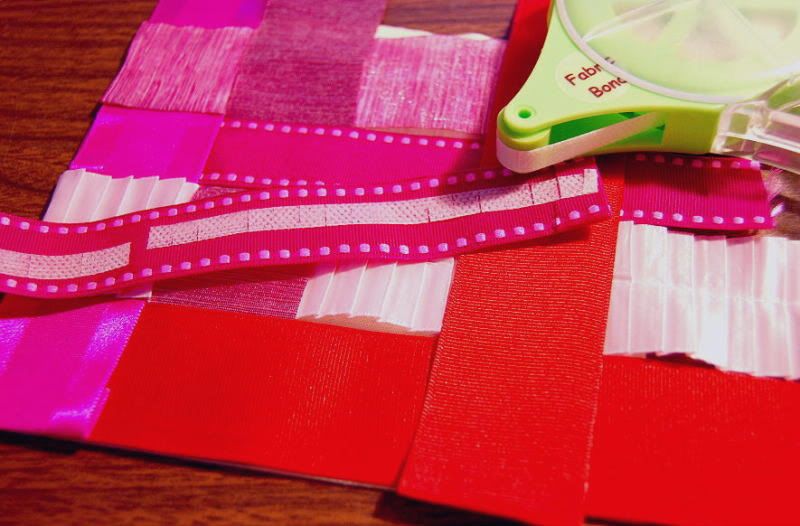 Instructions
1. Cut an 8x8 piece of doubled fabric, then trim pieces of ribbon to fit across and down fabric length with a slight overlap.
2. Use Fabric Bond to adhere ribbons to fabric and each other in a basket weave pattern.
3. Heat set using warm iron.
4. Turn right sides together and sew 3 edges of fabric, turn right side out and stuff with fiberfill, then hand stitch open hole closed.
5. Use Hot Glue gun to attach lace across bottom parts of pillow. Knot both ends of a 8 inch piece of ribbon, hot glue to top of pillow for handle.
6. Use hot glue to create ribbon roses, attach to top of pillow with more hot glue, adding in glitter stems, ribbon and button with twine.
And Lastly for today- I have a winner for that beautiful Pink Paislee Sweetness collection- sorry it's late, but remember we're taking vacation days and I'm enjoying them! *wink*
congratulations to...
Jodi
said...Such cute cards!! Love the window, and the Vinyl is such a great idea!!! What a fun way to use up scraps!
Happy Birthday!!
I am a long time follower. Off to check out the sale
thanks Jodi! Please email me at ibescrapinkris (at) comcast (dot) net with your shipping info!!
take care all, thanks for dropping by, and be sure to hop over to both
Glue Arts
and
May Arts
this week and see the other beautiful projects that have been made.